Students! Help us decide which scientists and engineers should take part in the next event, and you could win a £20 voucher. All you need to do is take 2 minutes now to judge these 12 sentences.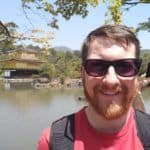 Wow, I can't believe I won! What an end to an unbelievable two weeks. The money from this will go towards buying extra equipment for our outreach team to do more experiments when we go schools! It will also allow us to visit more schools, especially in underprivileged areas.
I want to thank all the scientists in the Organ Zone who were all amazing in their enthusiasm and any of them deserved to win. I would also like to thank the organisers who have set up such a fantastic platform to bring scientists and school children together in such a fun and enjoyable format, I will definitely be recommending my colleagues get involved in the future!
Finally, I would like to thank all the students who took part. Without all your interesting questions in both Chat and Ask, this whole event wouldn't work. I think you asked loads of questions that really made us scientists think! Also, if you enjoyed the event, make sure you tell your teachers and hopefully you can do the next event in June too! Thanks again and remember, you can be a scientist everyday by asking questions!!!
Yours,
A very happy scientist
Scientists! If you'd like the chance to win funding for your own public engagement work, apply for the next I'm a Scientist, Get me out of here: imascientist.org.uk/scientist-apply