Profile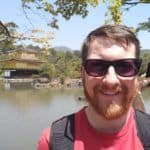 Matthew Smith
Curriculum Vitae
Education:

I went to school and college in Birmingham and my A-levels were very science-based. I then did a BSc in Biochemistry in Leeds, and MRes in Nottinghama and finally a PhD in Cambridge in Molecular Cell Biology

Qualifications:

I have a BSc, MRes and a Ph.D

Work History:

I had a summer job while at college/undergraduate working at a local travel company. After my Bachelors, i worked as a DNA analyst in Forensic science for a year.

Current Job:

I work as a research scientist for CRUK, Edinburgh

Employer:

MRC Institute of Genetics and Molecular Medicine

The University of Edinburgh

Western General Hospital Campus

Crewe Road

Edinburgh

EH4 2XU
Favourite thing to do in my job: Trying to answer new questions in science

About Me

I'm a cancer researcher from Birmingham who currently lives in Edinnurgh

Read more

I am originally from Birmingham but I currently live in Edinburgh but often go to Dundee at weekends to visit my girlfriend. My favourite foods are Indian and Mexican. I enjoy watching episodes of modern family and game of thrones. In my spare time i enjoy running and watching football.

My Work

I work on understanding the disease of pancreatic cancer

Read more

I work as a postdoctoral research scientist, focusing on trying to understand pancreatic cancer. pancreatic cancer is very difficult to treat and so my work is trying to learn about the mechanisms that this disease with the aim to develop new therapies to treat patients who suffer from this disease.

Read more

On a normal day, you will find me in a lab coat working at my bench. At work, I try to come up with questions (hypotheses) and design experiments that will let me test if they are true or not. The majority of my work is carried out in cells that sit flat on a dish but i also work with a system that is 3D and looks and behaves more like the pancreas that you and I have in our bodies.

As well as carrying out experiments, i also regularly present my research to other scientists to share my idea and to get advice on future work.

What I'd do with the prize money

I'd like to buy extra equipment so that my institute can carry out extra outreach activities in the local community

Read more

I would be very keen to buy extra equipment to help my Institute carry out even more outreach activities with the local area. Whereas I am very lucky and my work is very proactive in doing this already, extra funding is always useful and will allow us to inspire even more children.

I would also like to set up an event that allows us not only to showcase the work we do in our institute but also that of the work at the hospital, who we share a campus with.

My Interview

How would you describe yourself in 3 words?

Fun, laid-back, conscientious

What or who inspired you to follow your career?

The passion for science of my lecturers at university

What was your favourite subject at school?

Biology (although i loved all science!)

What did you want to be after you left school?

A doctor (maybe not the one I am though!)

Were you ever in trouble at school?

Almost definitely

If you weren't doing this job, what would you choose instead?

I think I would like to do sports journalism

Who is your favourite singer or band?

Foo Fighters

What's your favourite food?

Burrito

What is the most fun thing you've done?

Trekking on a glacier in Argentina

If you had 3 wishes for yourself what would they be? - be honest!

It is very cliched, but all i'd want is for my family and friends to be happy (although some extra money never hurts!)

Tell us a joke.

Two donkeys are standing at a roadside, one asks the other: So, shall we cross? - The other shakes his head: "No way, look at what happened to the zebra."
---
---
---